HomeServe is dedicated to the continuous improvement of all aspects in our service delivery.
Customer Service Approach
The front line for HomeServe's outstanding service delivery to customers is our award-winning contact centre, where 640+ U.S.-based in-house agents handle over 3.7 million incoming calls per year. Our call centre employs comprehensive agent training and advanced technologies to ensure every customer receives excellent service on every call. Our customer-first philosophy encourages agents to challenge processes and products, and rewards those who recommend business innovations to enhance the customer experience.
Contact Centre Highlights
Live repair management agent support 24/7/365
Call-handling capabilities in 300 languages
Comprehensive quality assurance includes 100% call recording and monthly review of 3 to 4 calls per agent (1,500-2,000 calls)
Agent bonuses are tied to customer satisfaction scores
Winner of 97 Stevie® awards for customer service since 2013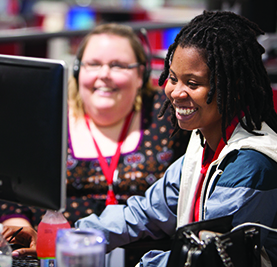 Contractor Network
To service over 900,000 claims each year, HomeServe manages and deploys a network of over 2,300 independent contractor firms employing over 12,000 technicians in North America. We also have 16 locally branded subsidiary contracting firms with over 1,000 employees in service areas with a large concentration of policies.
We hire the best: Rigorous vetting of contractors results in identifying the highest-quality contractors in our network
Quick claims process: Contractors are enabled with mobile cost authorization to expedite claims processing and obtain parts quickly.
Monthly performance reviews of network contractors are conducted, and job deployment priority is given to the highest-scoring contractors.
Real-time performance monitoring enables HomeServe to quickly address service delivery issues with the customer and contractor.
White-Glove Service
HomeServe maintains contact with the customer from the beginning to the completion of a claim, as opposed to "handing off" the customer to a contractor. This ensures that the customer feels fully supported throughout the experience.
Immediate scheduling: Critical jobs, such as those with a loss of service, are flagged in the system for immediate scheduling and same-day service.
Customer convenience: Non-critical jobs are scheduled based on customer availability
Service guarantee: Our repairs feature an industry-best one-year warranty for parts and workmanship.

Digital Repair Management Platform
Customers can communicate digitally through our Repair Management Platform through a mobile app or via email for easy access to service information.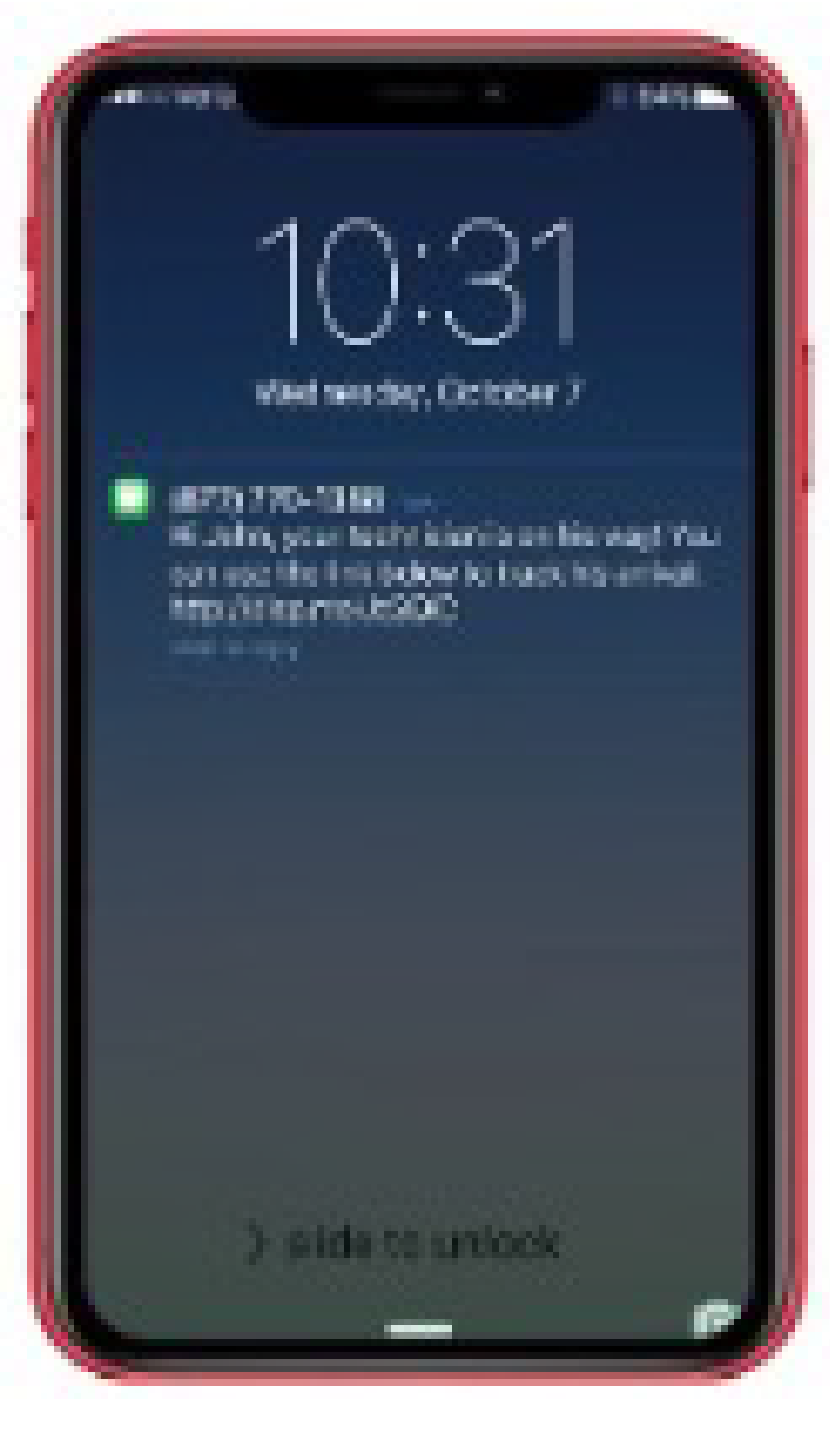 Customer receives emails and texts prior to the repair appointment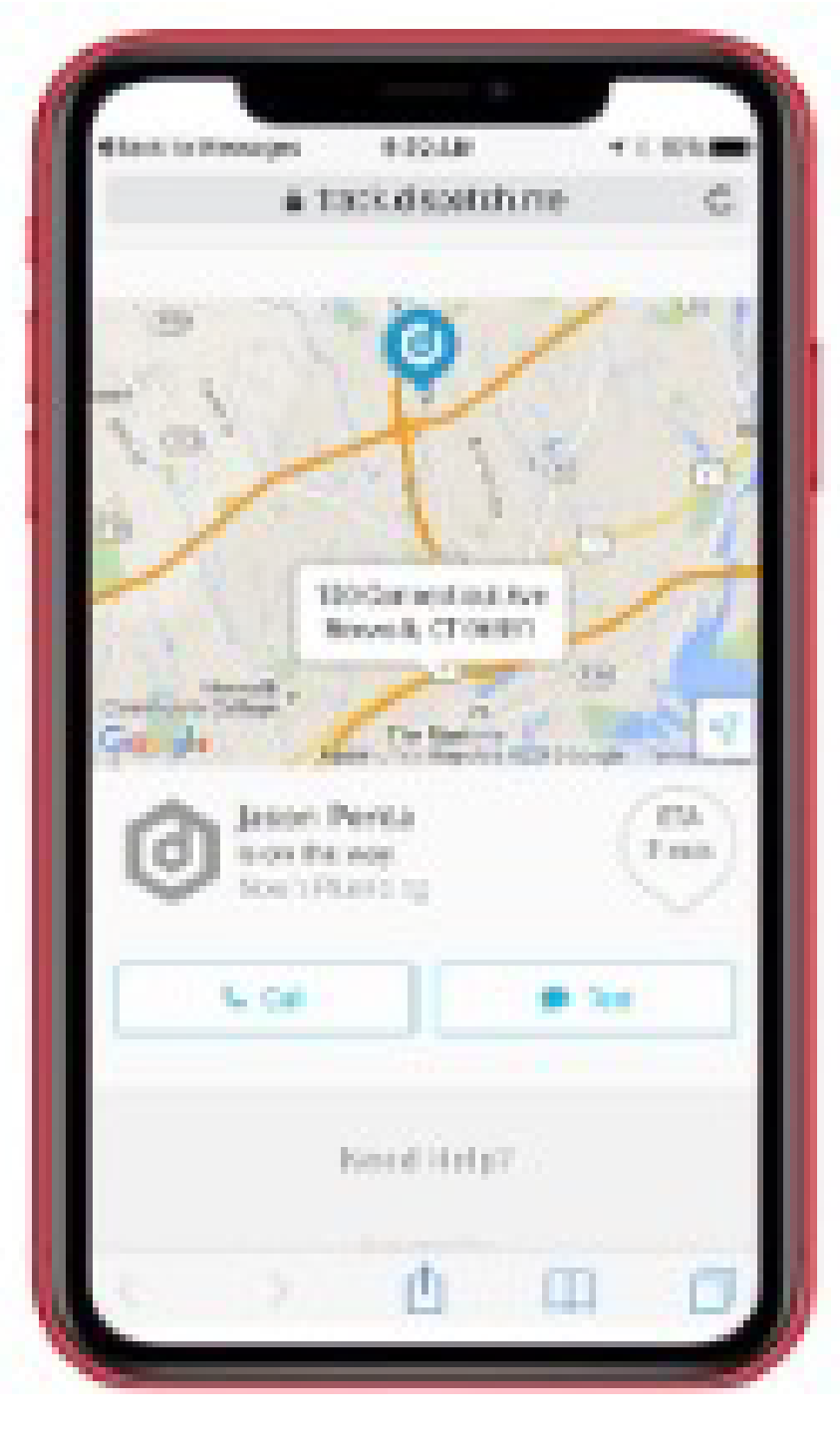 Customer can view technician name ETA and track en route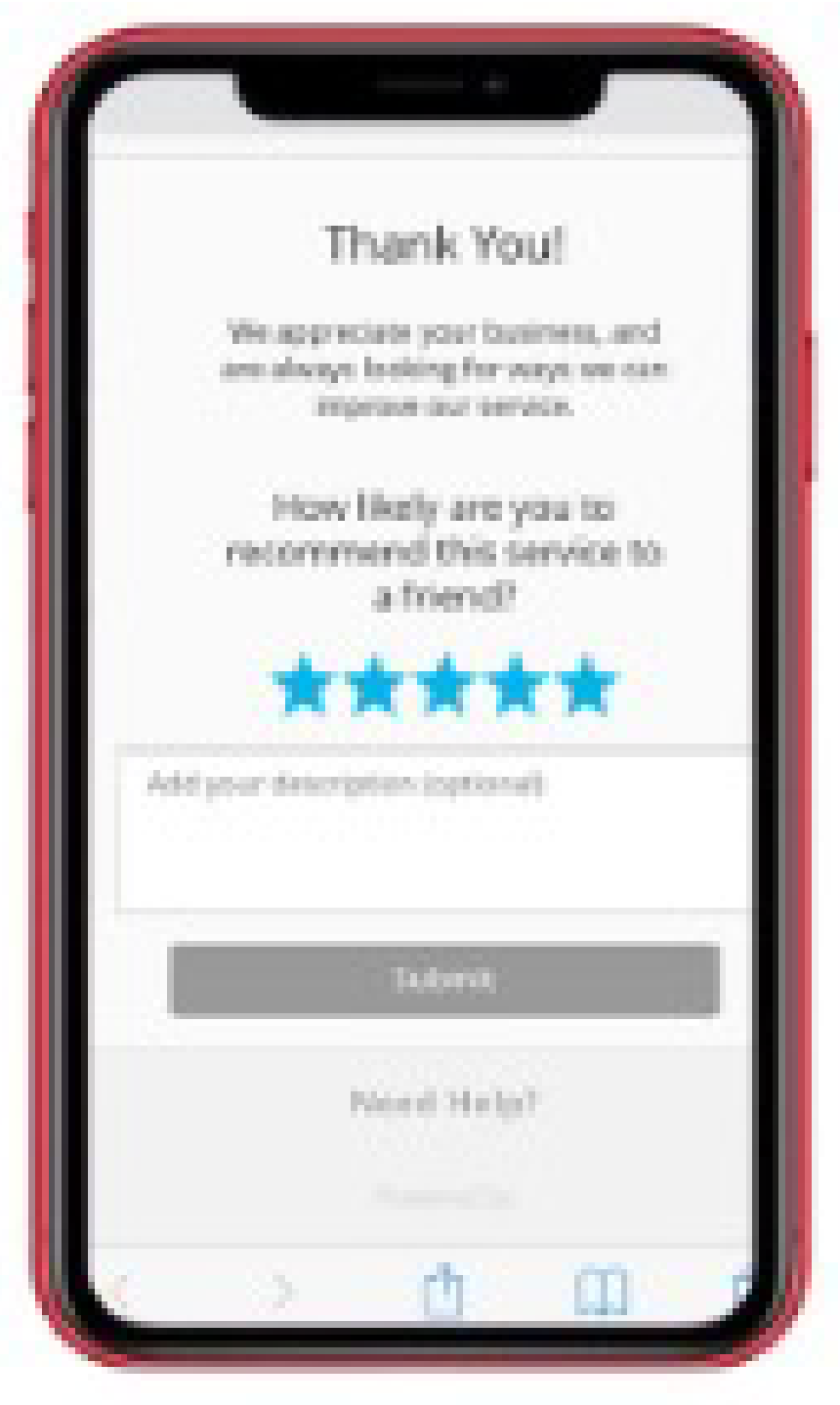 After service feedback is requested in a quick two-click survey
Outstanding Customer Satisfaction Scores
HomeServe measures post-claim satisfaction through feedback on our contractor/customer mobile-dispatch application and Reputation.com survey platforms.
Immediately after a job is completed, a feedback survey is distributed to customers asking them to rate HomeServe on a five-star scale.
Dispatch Me – 4.8 out of 5 stars*

Reputation.com – 4.4 out of 5 stars**

Google – 4.2 out of 5 stars**
* Data based on customers surveyed after receiving service between July 1, 2021 and December 31, 2021.
** As of December 2021.