The holidays can be a glorious time of togetherness, giving, and wonderful memories. Unfortunately, for some of HomeServe's customers, the most memorable event of the 2022 holiday season will be that their water and sewer service lines and power lines froze, or water and heating systems shut down due to extreme cold temperatures. For others, their lines needed repair for other reasons, and our dedicated customer service representatives and contractors were there to help.
In fact, we had the highest number of repairs in our history across North America.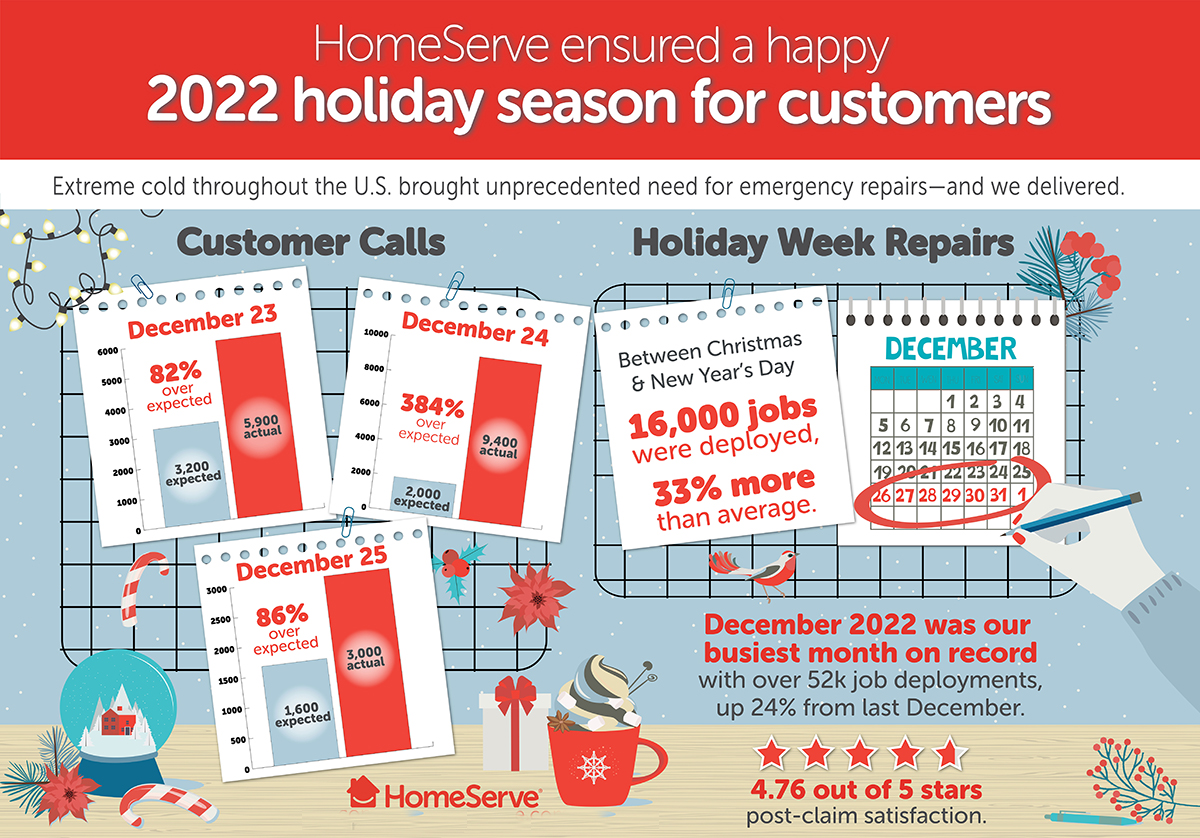 A partnership with HomeServe can both educate your customers about their service line responsibilities at no cost to your utility and offer a warranty that will shield them from the financial shock of an unexpected repair.
For more information on how you can educate and protect your customers, contact us.