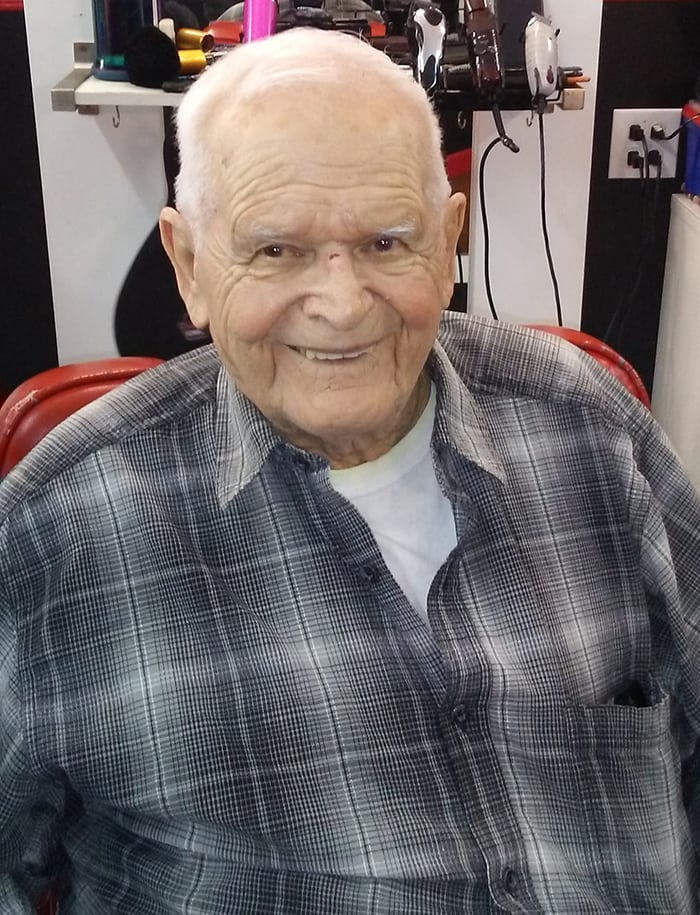 Paul T. was living his retirement years surrounded by his family, sharing his Waukegan, Illinois, home with the children he had raised there and his grandchild. His family looked after the 96-year-old, especially because he was an asthmatic and developed health issues that required the use of oxygen.
All was well … until the day Paul's son, Paul Jr., found six inches of gray water in the family's unfinished basement from a damaged sewer line.
A Backup in the Basement
Paul's sewer service line was invaded by roots, choking the line and causing a backup.  Paul Jr. and his son had addressed a prior sewage back up with the help of a rented plumber's auger, but nothing they did addressed the current issue. Not only was their basement full of gray water, but the water had ruined the water heater and the family was without hot water.
Fearful for their father's health and worried about the possibility of toxic mold, the family sent the World War II veteran to live with a nearby family member as they tried to address the issue – and how they would pay for it. Repairs were expected to cost approximately $3,000, which was more than the tight-knit family could afford.
With their patriarch in exile, six inches of grey water in their basement and no hot water, the family didn't know what to do.
HomeServe Comes to the Rescue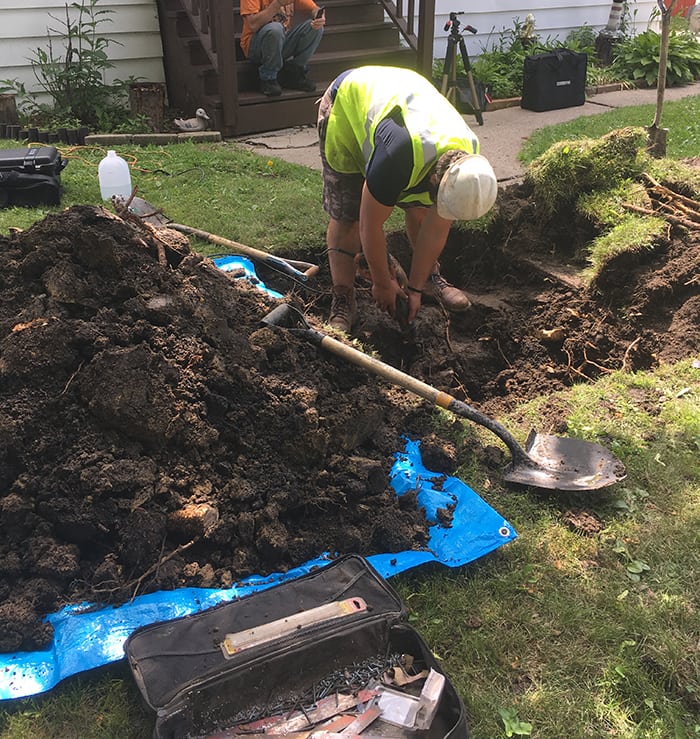 Then HomeServe stepped in; alerted to the family's troubles, the national home warranty company sent Rockland Plumbing on an emergency, after-hours call to pump the grey water out of the basement.
"When you have a veteran in a situation like that, your heart goes out to them," John Kitzie, HomeServe CEO said. "This is someone who served our country, so it is our great honor to be serving him now."
Paul T. isn't only a World War II veteran, but also a Korean War veteran, having served in the military for 20 years, before switching professions and becoming a restauranteur.
"My dad is my hero," Paul Jr. said. "We are grateful. Thank you."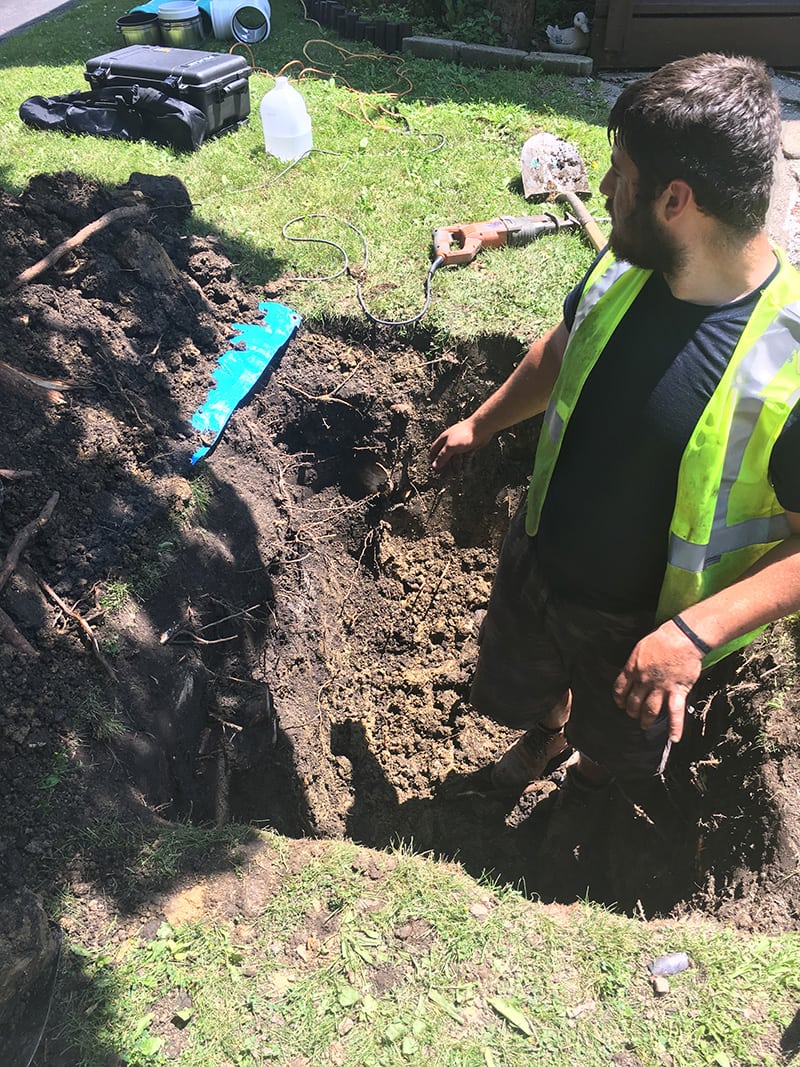 In addition to pumping out the basement, Rockland returned a few days later at HomeServe's request to clean out the sewer line that was the source of the problem – the line had been infiltrated with roots. So Rockland Plumbing used an auger and cutting tool to cut back the roots.
The company also prevented future root intrusion by digging approximately six feet by hand to install a clean out around the natural gas service line and an abandoned water service line, burrowing down to the sewer line to finish the job. The clean out will provide a convenient access point for quick and easy sewer service line cleaning – one the home where the family has lived for three decades previously didn't have.
Jake Oiler, son of Rockland owner Rocky Oiler, was on hand to do some digging and noted the family-owned business especially is sensitive to veterans and their needs.
"We always want to do whatever we can for veterans," he said.
Once the basement was free of water, HomeServe also arranged the installation of a new water heater, returning hot water to the family's home – all of it at no cost to Paul and his family.
Helping Veterans is What We Do
This isn't the first time HomeServe has come to a veteran's aid – or even the first time the company has helped a veteran whose troubles began with water in the basement.
Edward A. of Lynn, an 87-year-old WWII veteran in Massachusetts, was also faced with record-breaking cold temperatures and no heat after a January Nor'easter flooded his basement with four feet of water. The flood covered Edward's boiler, leaving him without heat at the worst possible time.
HomeServe wasn't about to leave Edward out in the cold. The company replaced the boiler at no charge to Edward, leaving him happy and, most importantly, warm.
"I've always known that there are some good people in business out there," Edward said. "It took me quite a while to really grasp that this company was this good."
To learn about how you can partner with HomeServe and bring peace of mind to your residents and customers, contact us.